Jang Seo Wool is best friend of Yoo Da-in. At the end, Seo Wool turned in to Vampire.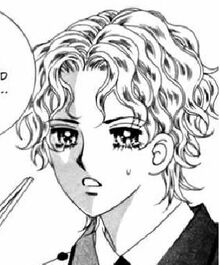 PersonalityEdit
Seo Wool is a very sweet and caring young man who is always watching out for his friends (Especially if that friend happens to be Da-In). He doesn't think twice about jumping into a fight to save Da-in when they were 12. Even when he loses his memories of Da-in and Da-in gets bullied at his school, he jumps in even though most of the bullies are vampires.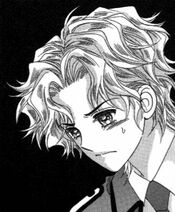 Slight HistoryEdit
He has been friends with Da-in since they were kids. In fact, when they first met Da in was being bullied and Seo Wool jumped in to defend him. He like so many others had made the mistake of thinking he was a girl. Da in showed proof that he is a boy. After that Seo wool took him to tai kwon do classes and even paid for his friend's lessons. One day he asked his friend to pretend to be his girlfriend so to get this other girl off his back. The plan sort of worked. However, after Seo Kang-hoo accidentally turned Da-in all the people Da-in knew and were friends with had their memories erased (Including Jang Seo Wool's memories. So things became tough when the same girl confronted him about the girlfriend that he had no memory of. Thank goodness Da-in was there to bail him out.
His momeries were returned to him much later in the series and he kinda confesses to Da-in his love for him and that to him it didn't matter if he was a boy or a girl. Seo wool decides he wishes to become a vampire. Suh Hwa refuses to do so because he might die. Nonetheless, it does happen when a vampire named Yun Chae-Seong kills him. Suh Ryung gives him his blood. This form of becoming a vampire has huge backfiring moments as, he can not control his thirst and kills five humans in one month. A vampire from a rival clan unlocks the cage he begs his friends to put him in. He is now being watched over by Suh Hwa and her twin brother Suh Ryung while he watches over Da-in.
I guess friendships can last forever because they became friends again even though they were already friends. Also, let it be noted that he became a vampire in the end so he could always protect his friend. Which must mean at some point he remembers Da-in.
In the English Version, his name is 'Saul'.