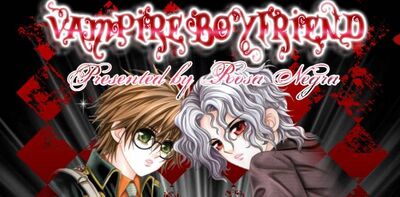 Welcome to the My Boyfriend is a Vampire Wiki
Edit
When his sharp fangs touched the nape of my neck, I felt shocking senses arouse inside of me". The destined meeting between Yoo Da-in, a guy often mistaken as a girl because of his beauty and Seo Kang-hoo, a handsome hunk that even guys would fall for. Yoo Da-in is b.i.t.t.e.n. by Seo Kang-hoo, causing his heart to stop. "I definitely died- but how did I become a girl?!
Describe your topic
Edit
The last manga chapter 35 you can see here: http://www.mangareader.net/my-boyfriend-is-a-vampire/35
Latest activity
Edit
Community content is available under
CC-BY-SA
unless otherwise noted.